With one son and daughter-in-Law living here in central Iowa, and another son and daughter-in-Law out of state, it's not often enough that everyone is together. Knowing that the whole family would be together during the week of the 4th of July, Joyce contacted me about doing outdoor family pictures. When we met to plan their session, she asked if it would be ok for their sons' dogs to be included, and I said absolutely! I mean, dogs are family too after all :)
After studying the weather forecast for several days to work around predicted rain, we were able to secure a date that was dry, mostly sunny, and not crazy hot and humid...score!
We started the session at a walking trail near their home with this gorgeous bridge and wooded area. After that we headed to Walnut Creek Regional Park in Urbandale for the remainder of their sunset session. The skies were gorgeous!
I'll be honest - I wasn't sure how it would go with two dogs in the mix, but Winston and Brizzo did very well and were oh so sweet.
Before a photo session, I always meet with my clients to plan the details of their session, and discuss how they wish to display their photographs in their home. Joyce mentioned either a large wall portrait to go above their fireplace, or perhaps a wall cluster for an entryway wall. With use of my specialty software I was able to photograph their walls and prepare some design samples. Based on how you intend to display your photographs in your home, I can further customize your session so that you have art work that you can look at every day and be reminded of the love you all share.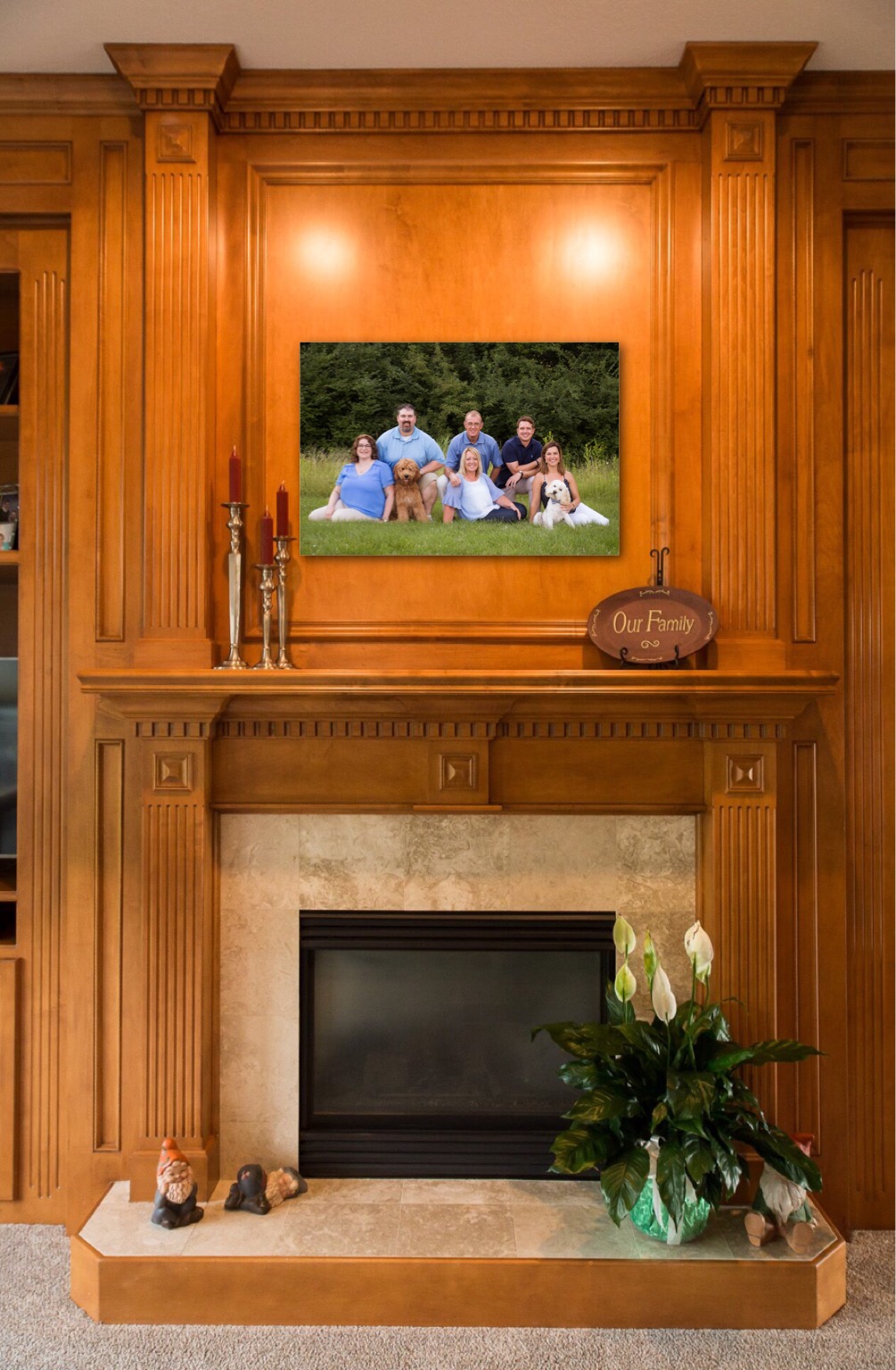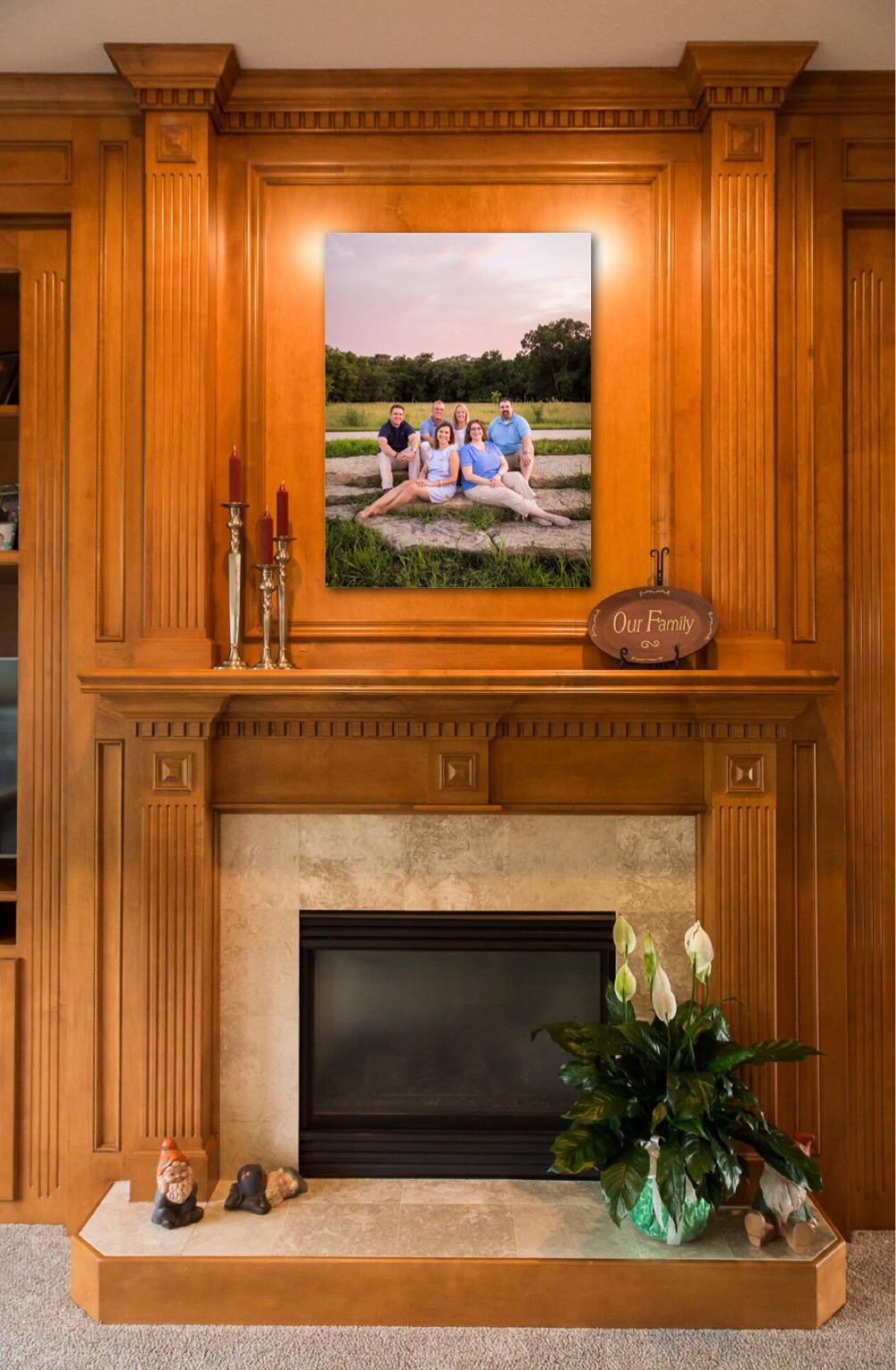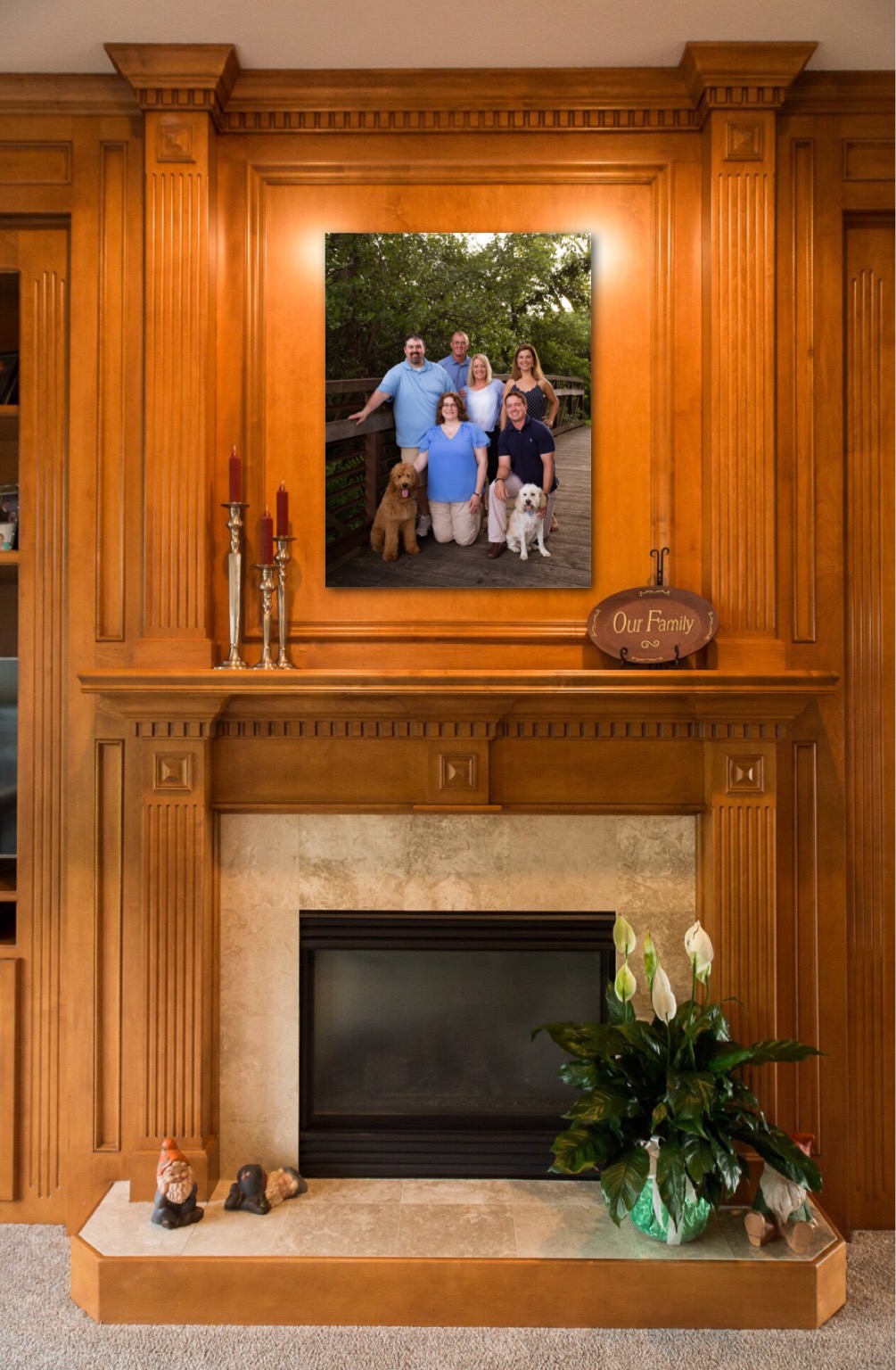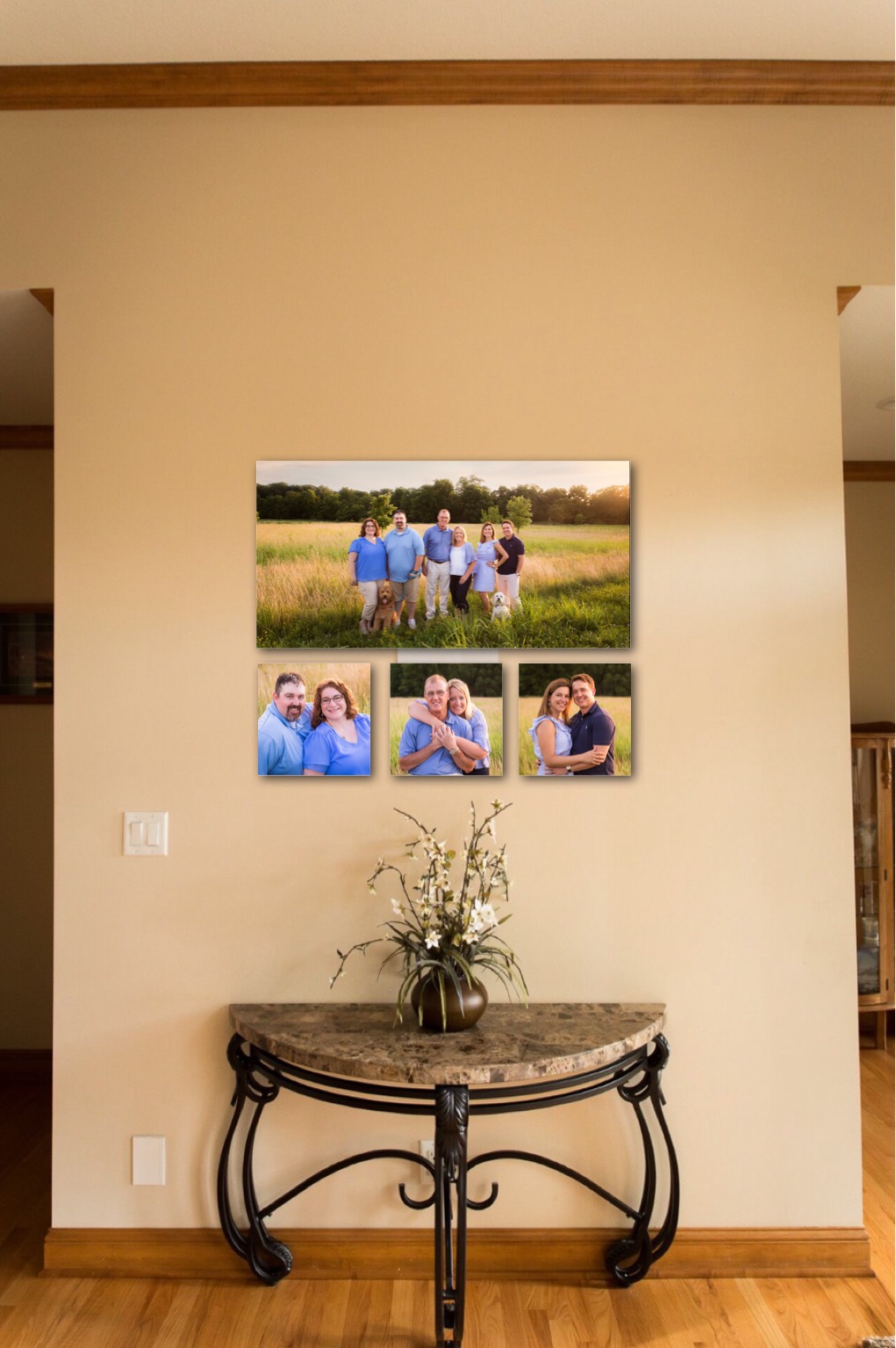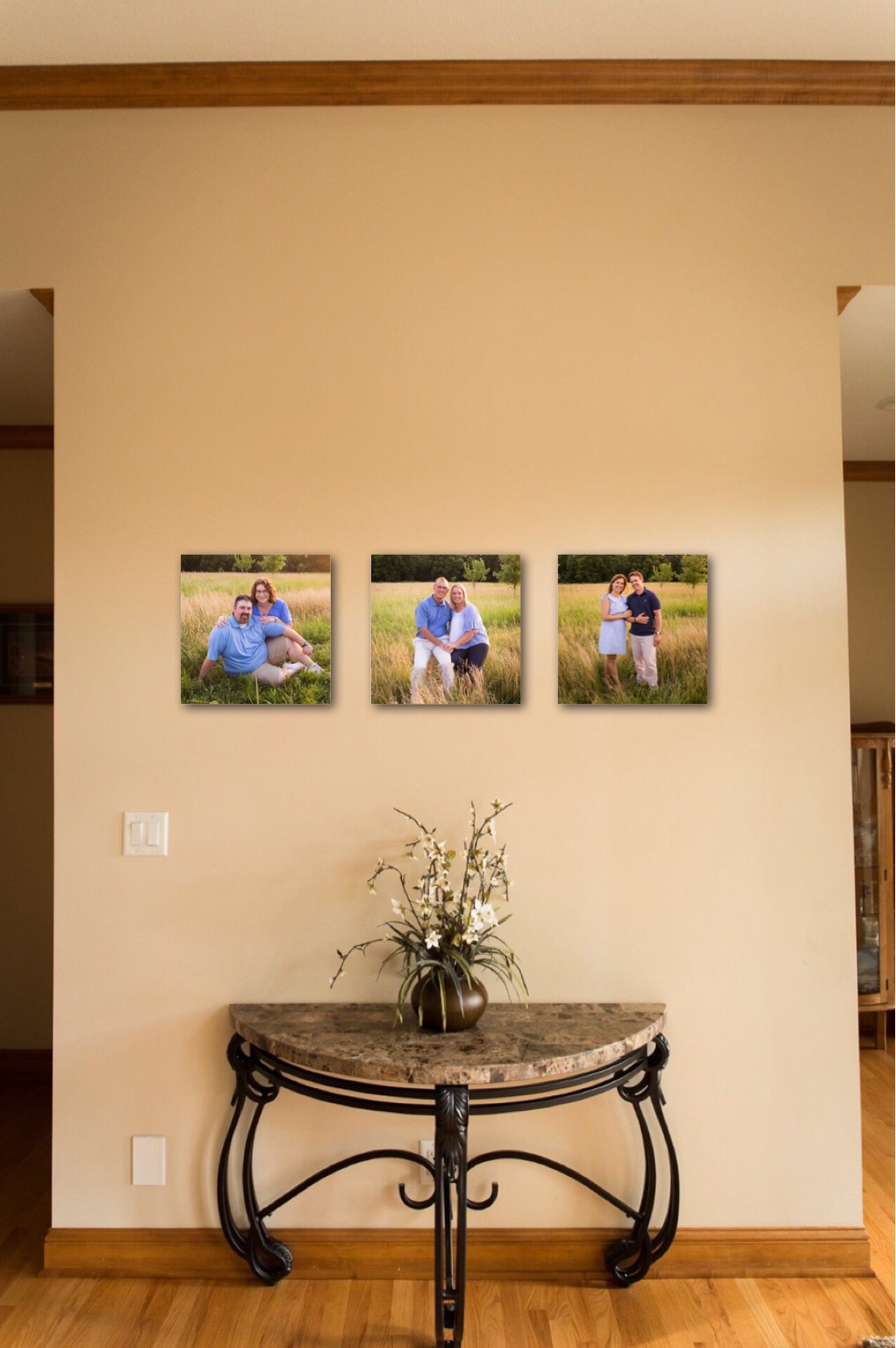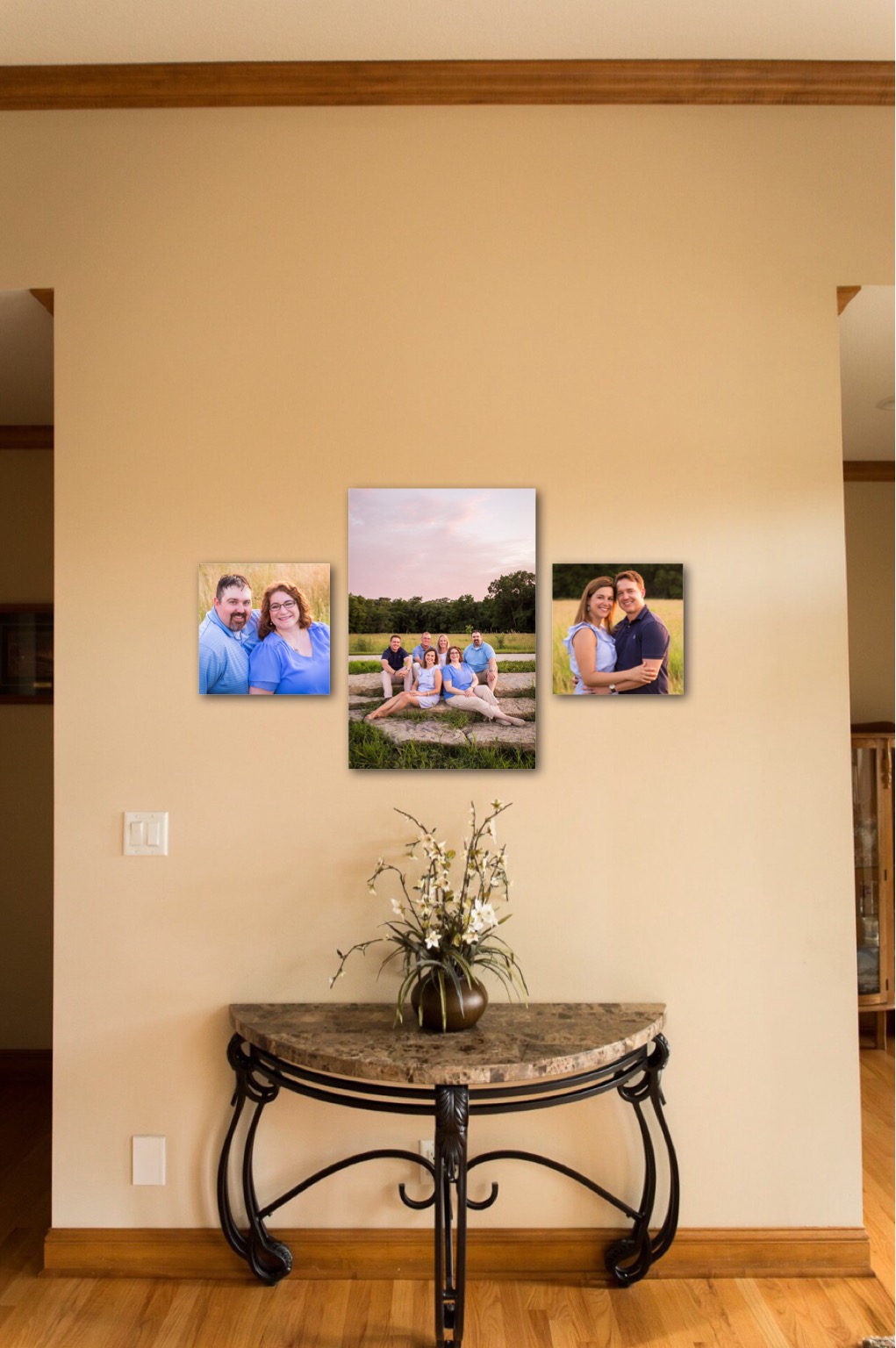 They opted for a vertical 24x36 gallery wrapped canvas over their fireplace and it fits the space beautifully. You can see from the pre-designed wall gallery that a vertical image worked best to complete the space over the fireplace than a horizontal image would have. Again, if you have an idea of how and where specifically you want to display your photographs in your home, we can make sure to photograph with those places in mind.
Thank you Joyce for sending me this photo of the finished piece in your home!
According to the Iowa DNR (iowadnr.gov....you can even sign up for their Fall Color Report) the Des Moines area will see peak fall color the 3rd week of October, so if you still need to get your fall family pictures done with gorgeous autumn color it's not too late! I have 1 Saturday sunset spot left on my October calendar but can fit a couple of people in for a sunrise session (don't let that scare you if you're not a morning person...we'd start around 8AM and be done by 9 most likely, so it wouldn't be terribly early). Contact me to book your spot before October gets away from us!