Hello again! I'm back in the blogging saddle (is that a thing?) after getting my kiddos settled in for another school year. And today I'm excited to share with you an Extended Family session that is very near and dear to my heart. Mr. and Mrs. H are my sister-in-law's in-laws (hopefully you followed all of that!), and they celebrated 50 years of marriage in July. They are an incredible couple that loves God and have served him faithfully their entire marriage. They have 2 adult children, 2 grandsons (my handsome nephews), and….an adorable new puppy! To help celebrate their anniversary they wanted to update their family portrait, and I'm honored that they asked me to capture this special occasion for all of them.
As an Urbandale Family Photographer, I have the privilege of photographing many amazing families, and I love working with extended families as well and capturing the love and connection between them.
For simplicity's sake, we chose to photograph their session at my sister-in-law's home, in their wooded back yard. It was the perfect backdrop for this late summer Extended Family session. You'd never know there was a big trampoline just out of the frame!
We had to get one with the new puppy, Jake, too. Oh my word, he is just about the cutest thing ever. For real.
I was also able to take updated portraits for my sister-in-law's family too. The boys are growing up and becoming incredible young men. My boys sure look up to their older cousins and love spending time with them.
The love between Mr. and Mrs. H and their family is truly beautiful. Here are a few more images from their session.
So, what do you do with all of those photos anyway? From gallery canvas wraps, to heirloom wood prints, to albums, there are so many incredible ways to display your portraits. To take the guesswork out of deciding what would look right on your walls and at what size, let me help you with a virtual wall design where I place YOUR photographs on YOUR walls, scaled to fit. Can't decide between 1 larger canvas versus a canvas grouping? This is a fantastic way to try before you buy. Seeing really IS believing!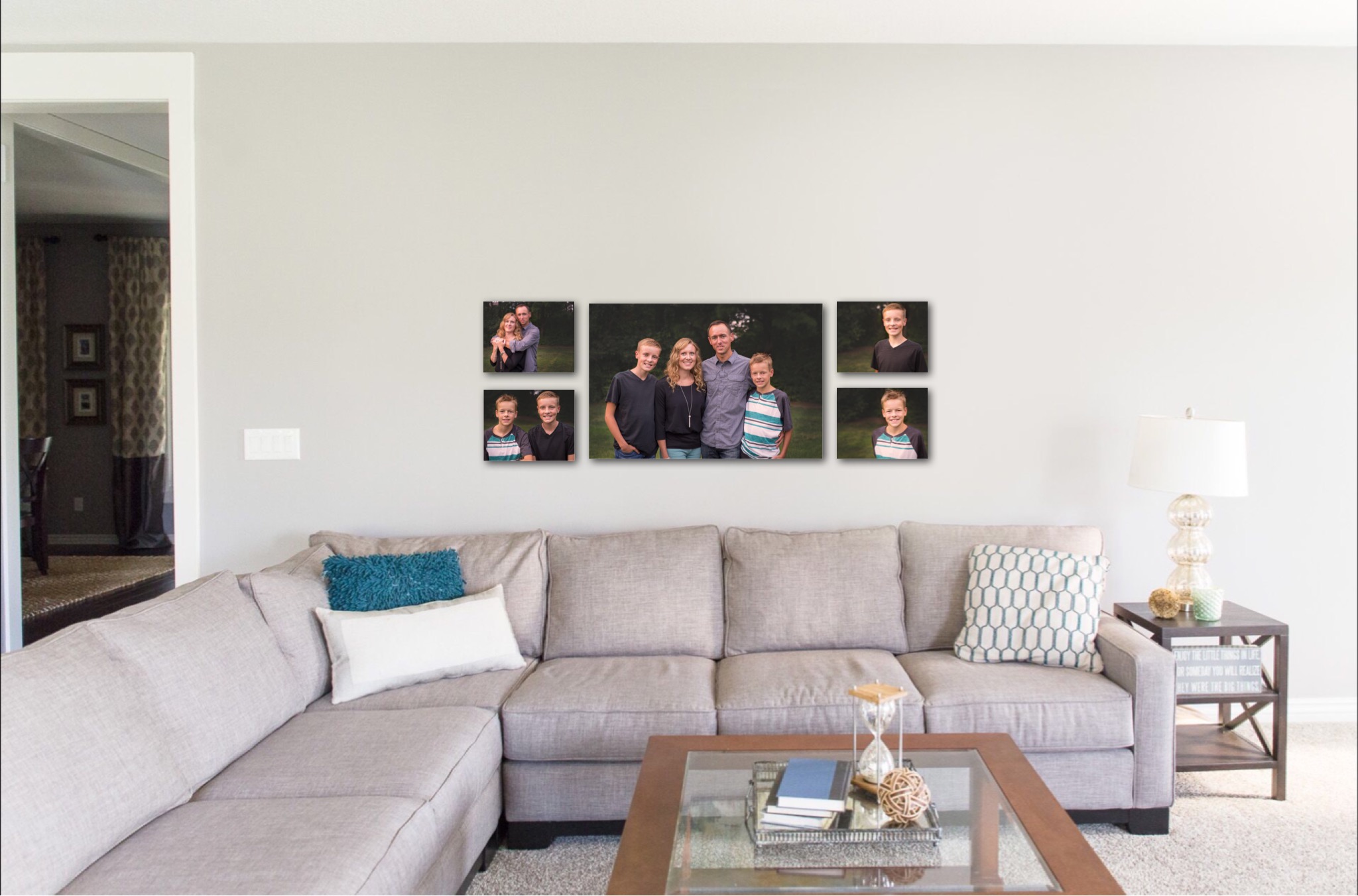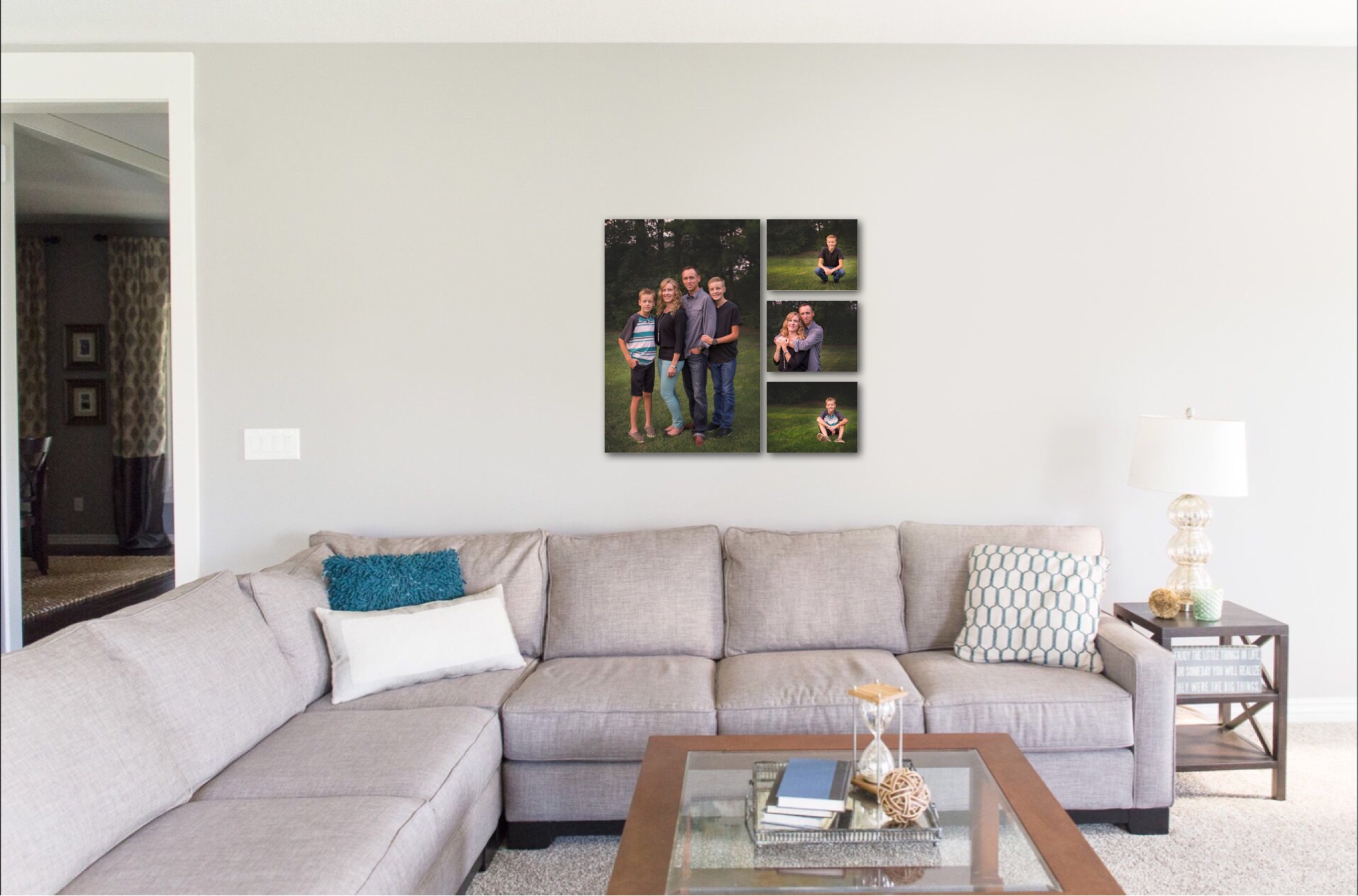 Do you still need to schedule your family session before 2017 gets away from us (or before the snow starts flying)? I still have a few spots on my calendar and the gorgeous fall colors are starting to emerge, so now is the perfect time! Email me at hello@wendysorensenphotography.com and let's plan your custom portrait experience together. I would absolutely love to work with you!